ThorRobotics USV Defender 10
$6,54800

$6,548.00

Save $720
---
---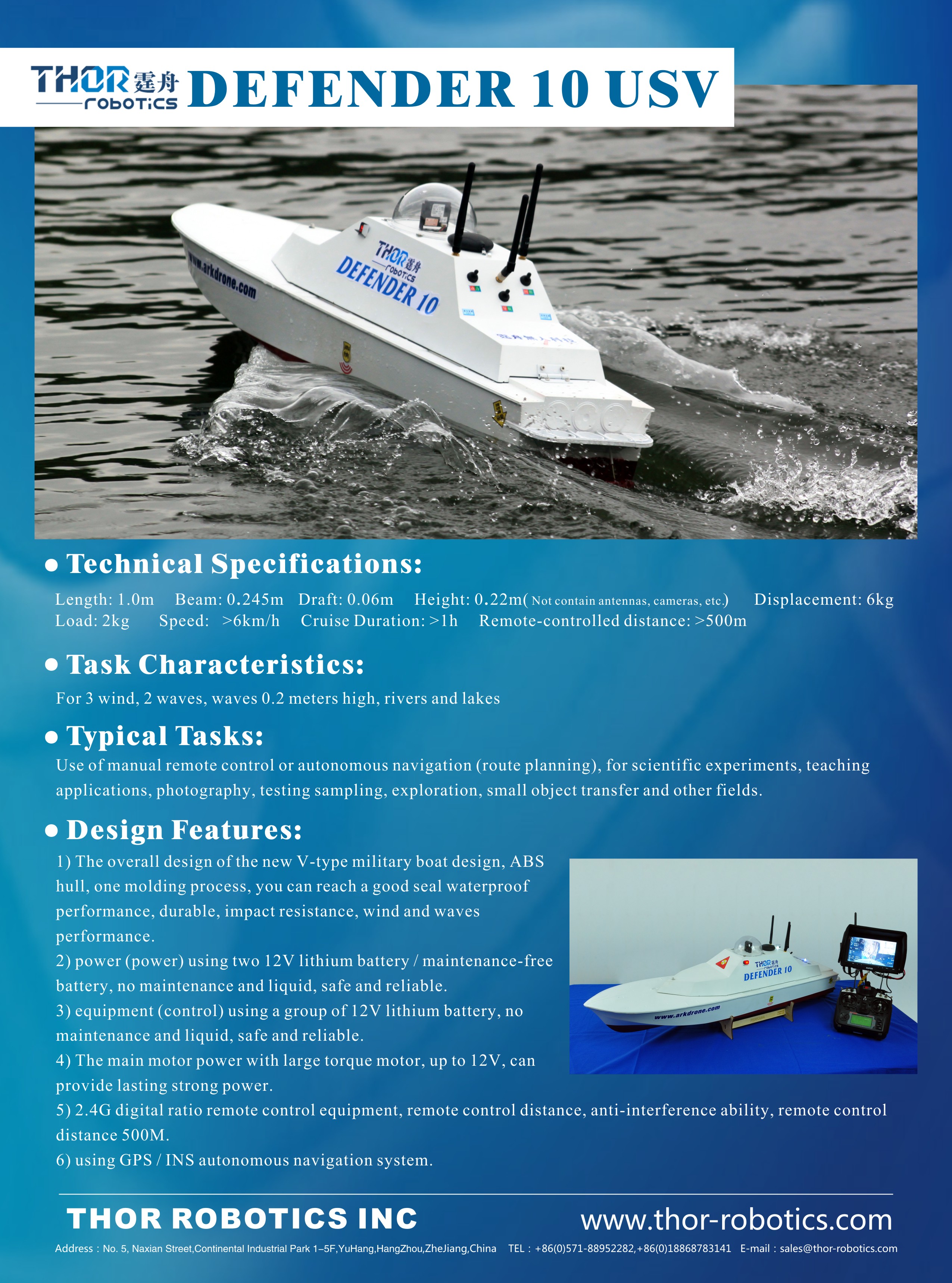 Length: 1.0m
Beam: 0.245m
Draft: 0.06m
Height: 0.22m(Not contain antennas,cameras,etc.)
Displacement: 6kg
Load: 2kg
Speed: >6km/h
Cruise Duration: >1h
Remote-controlled distance: >500m

 

For 3 wind, 2 waves, waves 0.2 meters high, rivers and lakes.Use of manual remote control or autonomous navigation (route planning), for scientific experiments, teaching applications, photography, testing sampling, exploration, small object transfer and other fields.

 
1) The overall design of the new V-type military boat design, ABS hull, one molding process, you can reach a good seal waterproof performance, durable, impact resistance, wind and waves performance.
2) power (power) using two 12V lithium battery / maintenance-free battery, no maintenance and liquid, safe and reliable.
3) equipment (control) using a group of 12V lithium battery, no maintenance and liquid, safe and reliable.
4) The main motor power with large torque motor, up to 12V, can provide lasting strong power.
5) 2.4G digital ratio remote control equipment, remote control distance, anti-interference ability, remote control distance 500M.
6) using GPS / INS autonomous navigation system.
 
 
 
---
We Also Recommend
---